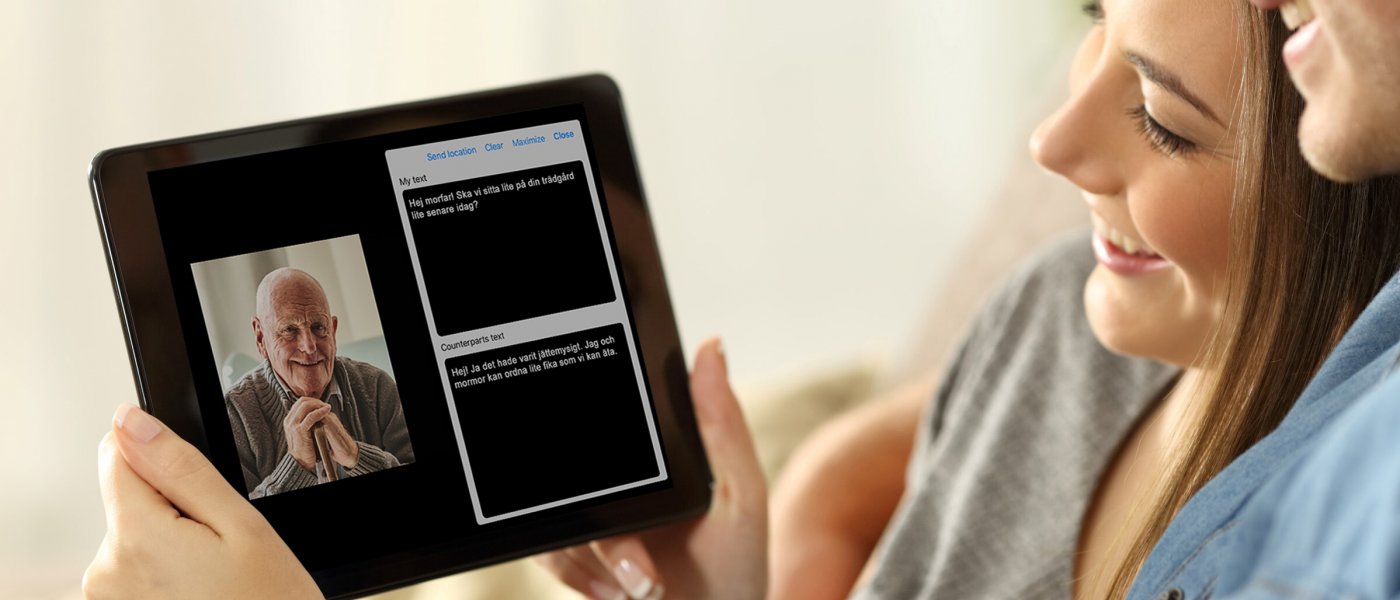 How a long-standing Malmö healthtech company is reaching beyond Scandinavia
For more than two decades, Malmö-based T-Meeting has been developing technology for people with communication difficulties. Throughout Scandinavia, the company's products and services help those who cannot hear, speak, or see to communicate and connect with the world. But T-Meeting itself was unable to connect with international markets until it began working with Invest in Skåne.
"We have done complete solutions for every type of difficulty that has something to do with communication," says Faruk Tairi, T-Meeting's CEO and co-founder of its parent company Europea.
Initially, those solutions were for total communications systems, like pre-broadband video calling for the deaf or video call systems that connected to braille terminals for the deaf-blind. T-Meeting eventually also began creating end-user products like smartphone and tablet apps, as well as wearable devices. And with an ever-increasing aging populace losing hearing and sight, there was a growing customer base.
At the heart of T-Meeting is an appreciation for the value of communication
According to Faruk, the initial business in the early 1990s was a privately-owned translation company. "We knew all those languages from the former Yugoslavia," he explained. So when war broke out in the region, there was a massive need for their services. "We were hired around the clock during those years." The resulting capital from that first venture was used to develop what would become T-Meeting.
"We always work with two sides that don't understand each other," says Faruk, who explains how they wanted to come up with a technology solution. Video calling and communication seemed like a logical avenue to explore as a project in 1997. They discovered that most people found it to be a nice feature to use, another group needed it. "But for the deaf, it was a must to have," he explains.
T-meeting was then formed in 2000 to develop their first video communication devices. "After that, we just built our development team," says Faruk. "And now 20 years later, we are very successful and very strong in Scandinavia. And we're looking forward... looking to find other export markets."