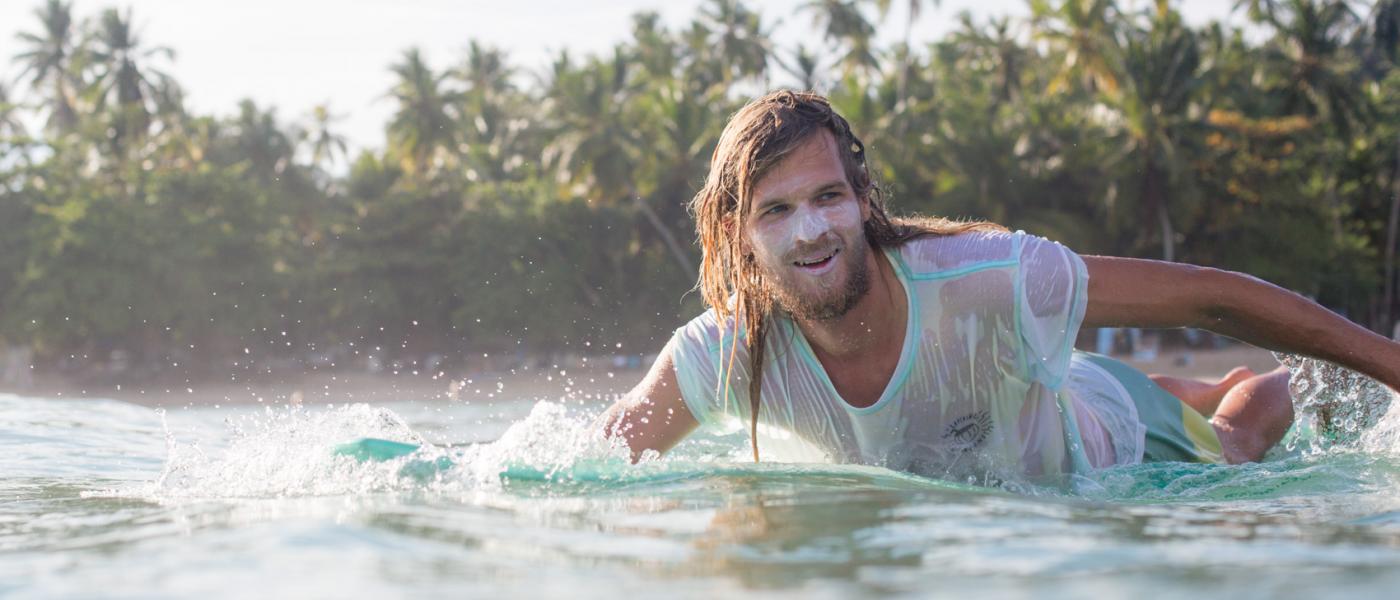 What this sunscreen startup needed to get from concept to store shelf
Suntribe is a company dedicated to making worry-free sunscreen. They stick to a simple cosmetic formula – adding as little as possible to preserve function and smoothness – and only use ingredients verified by science to have zero negative effects for the environment. But taking such a straightforward idea from the drawing board to a shipped product was complicated. That's why Invest in Skåne's help and advice was so essential.
Founded by three university students and based in Lund, Suntribe is primarily sold in Europe. Its largest market is Germany, but it also has a presence in the United Kingdom, France, Portugal, and Spain.
According to co-founder Karl Roos, the company's product is a must for anyone with an active life spent outside in sunny weather. "When being out in the sun a lot, and especially in warmer latitudes, sunscreen is essential, because you can really hurt yourself," he says.
Sunscreen needs to protect more than skin
It was while living in Australia that Roos says he not only first learned about the need for sunscreen to protect from the dangers of ultraviolet radiation in sunlight, but also the need to wear the right type of sunscreen to protect the environment. In most common sunscreen products, the chemical ingredient essential for UV protection is toxic to many forms of ocean life. It's been found to make its way into the environment from those wearing sunscreen.
In 2015, the European Union lifted its ban on sunscreens that used zinc oxides, which are necessary for creating environmentally-safe UV protection. Roos, who was then working towards his master's degree at Lund University, saw an opportunity, along with fellow students Julia Beyer and Hampus Tarras-Wahlberg to introduce an eco-conscious sunscreen in Europe. And Suntribe was born.
"Without partners...your business idea won't materialise."
Right from the start, the Suntribe team knew they needed to partner with the right lab and chemical production company. The companies that could do the work in Sweden were too big and required a larger investment than they could afford.
According to Roos, forging good partnerships can be hard for a new company, but it's essential when starting out. "Without partners that understand what it is that you want to do and that can meet your needs, your business idea won't materialize," he says.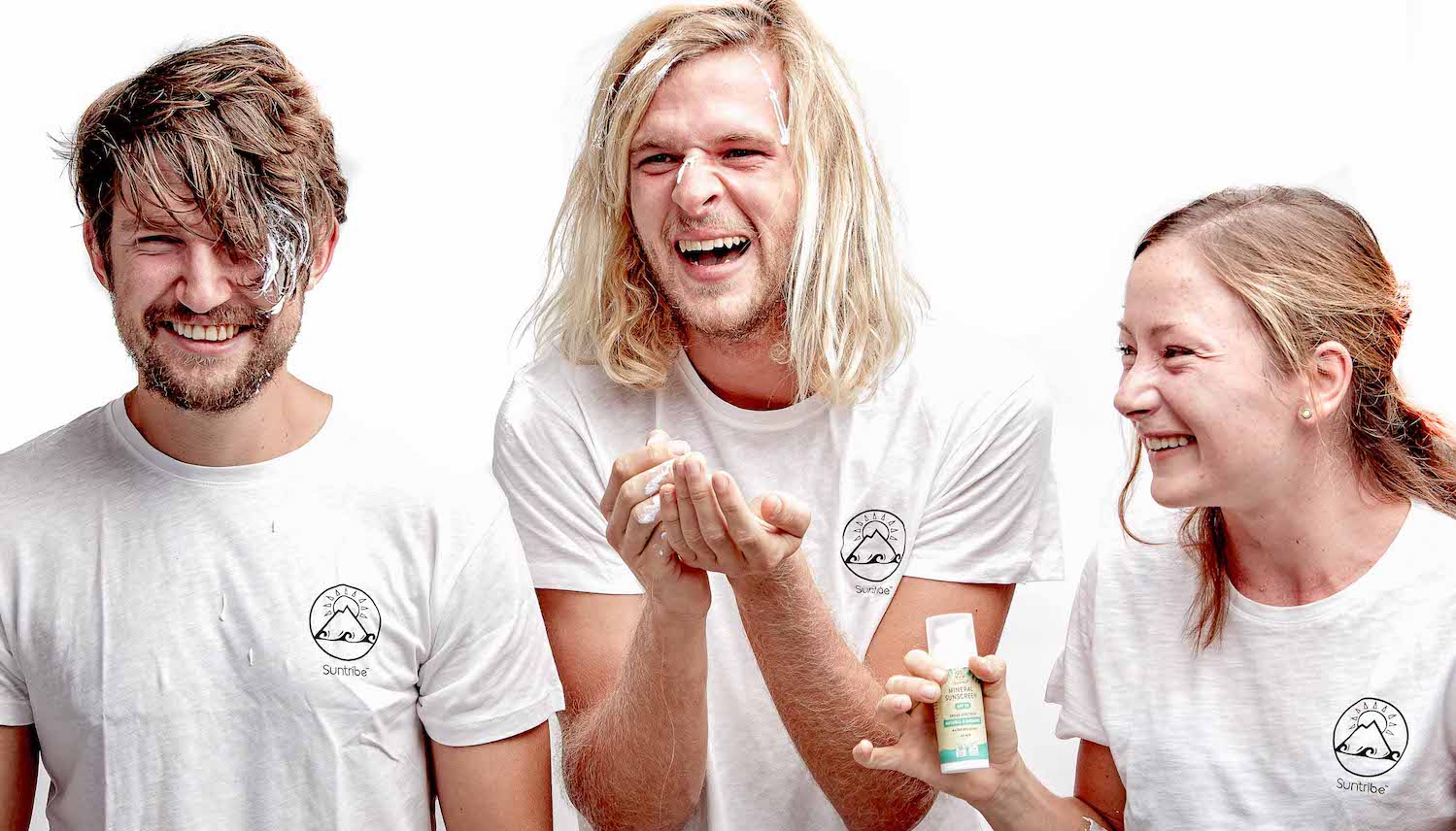 A "smooth shortcut" to "break through the noise"
Through the connections made via the Entrepreneur's Program at Lund University, Suntribe's founders got in touch with Invest in Skåne. Their partner search got a major boost through Invest in Skåne's association with Enterprise Europe Network and they rather quickly learned of a few companies that met their requirements.
Roos and his co-founders were able to visit the potential partners in person. One based in Lithuania was exactly what they were looking for and is their production partner today. According to Roos the company doesn't have a website in English and would have been almost impossible for Suntribe to find on their own.
Roos credits Invest in Skåne's network connections as being able to "break through the noise" when he looks back on the experience."Invest in Skåne gave us a smooth shortcut to finding the right partner," he adds.