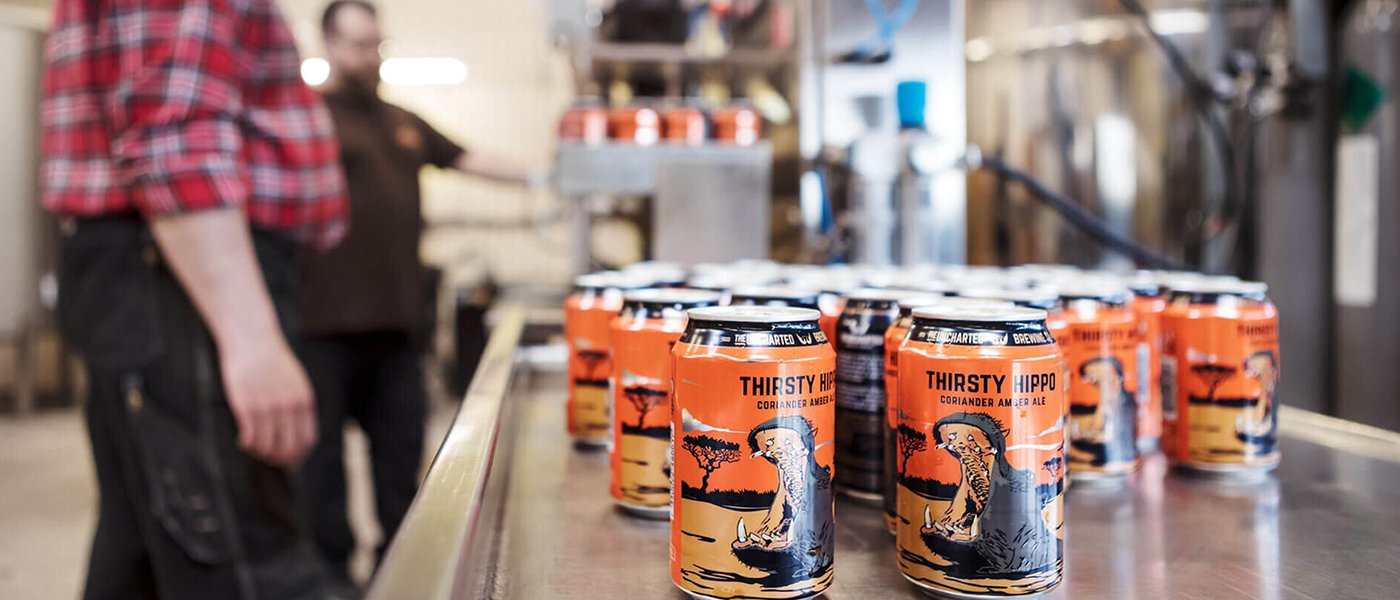 This Skåne-based brewery is perfectly crafted for international markets
The Uncharted Brewing Company's craft beers may be brewed in the middle of Sweden's southern countryside, but they're made to be drunk all over the world. Exporting alcoholic products to other markets, however, can be quite daunting. That's why Uncharted reached out to Invest in Skåne early on and, for almost five years now, has relied on them to help ease the struggle of entering foreign markets.
According to Diarmuid Reidy, CEO and Head Brewer, the company was mindful from the beginning of its branding and environmental impact, opting not to use any bottles for its well-crafted brews. Sticking to aluminium cans for individual sales (along with kegs for bars and restaurants) increases their sustainability (one of the company's core values) but also gives their beers a better canvas for eye-catching labels that stand out on shelves.
"...we decided to make the brand internationally attractive from the start…"
"We appeal to people who appreciate quality beer, quality design and quality packaging," he explains, "as well as an element of sustainability to things."
Founded in 2016 and based in the town of Eslöv, Uncharted was started by Reidy and his wife Linda Reidy, the company's Vice President and Head of Sustainability. They'd met in Ireland (where Reidy is from) and moved to Sweden (where Linda is from) after living for years in Dublin. Both had worked for large international companies but wanted to start their own business. Some experience homebrewing mead and cider made launching a microbrewery seem like a good option.