A region at the heart of Scandinavia
The southernmost part of Sweden, Skåne is a region that's in the centre of things. Its unique geography as part of Scandinavia and the Greater Copenhagen region makes it a point of connection not just between Denmark and Sweden through the Öresund Bridge, but Europe and the Nordic region as well.
The nearby Copenhagen Airport is the largest in Scandinavia and transports passengers and cargo to around 165 destinations every year. On its own, the region is part of a dynamic transnational market of over 4 million consumers; but it's also an essential link between the 25 million consumers in Scandinavia and the 125 million in Northern Europe.
"I appreciate the ease of access to Copenhagen International Airport. It makes life very easy for us. One stop from Melbourne to Malmö by plane!" says Garry Warren, Managing Director of ARRB Systems.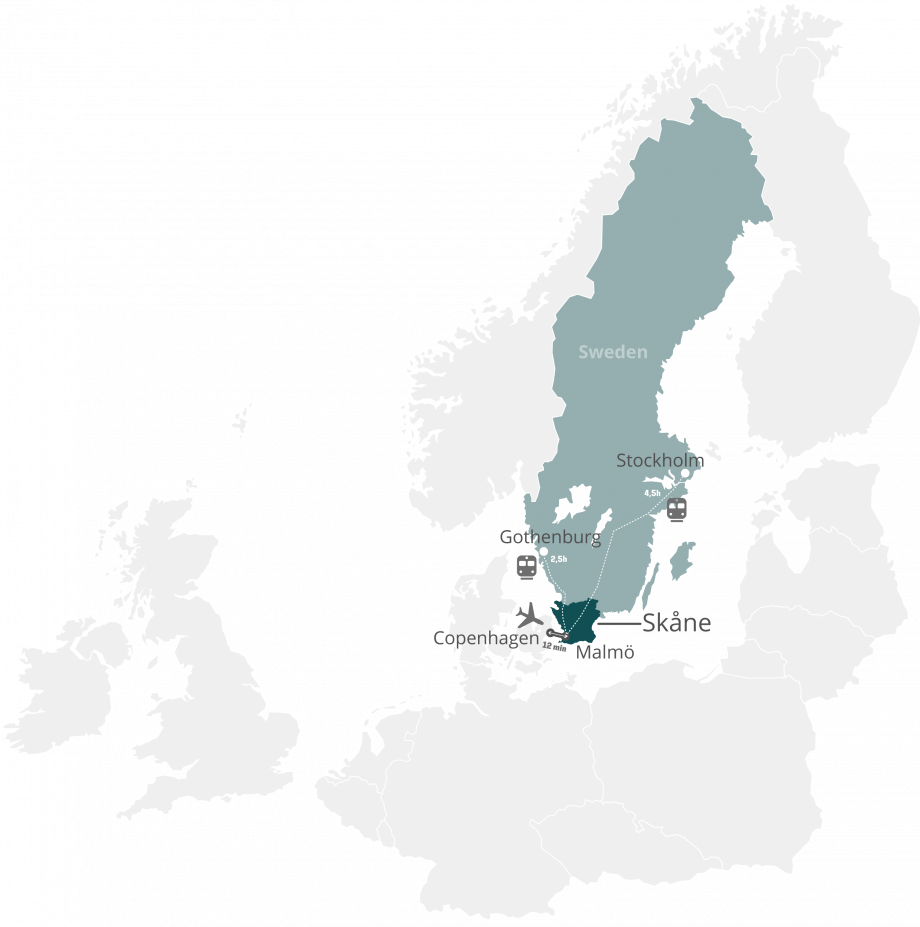 3 reasons to choose Skåne
International business at a lower cost
With easy access to Copenhagen International Airport, as well as several ports, Skåne is part of the international hub that is the Malmö-Copenhagen area. Yet, the region is a more cost-effective choice than right across the water in Denmark. In some cases, the total cost of labour is lower in Skåne by as much as 30-50%. And with a competitive corporate tax rate of 21.4%, as well as incentives like a 7.7% R&D discount of labour costs and no withholding tax, Skåne strives to lower the overhead for businesses based within its borders.
Sweden ranks second in the world for English skills and tenth for ease of doing business. All of that adds up to a region offering a world-class business environment that requires less expense to operate while still connected to international markets.
A skilled and happy workforce
With 1.3 million people, Skåne is one of the largest labour markets in all of the Nordic countries. It's part of the Greater Copenhagen region, which is home to 17 different universities, including Skåne's own Lund University – the highest ranking academic institution in Sweden and among the top 100 universities in the world. Several skill-focused industries that require different levels of education have thus flourished in the area. Currently, it's estimated more than 45,200 locals work within life sciences and over 60,000 are in information technology with 10,000 of those working within connectivity, digitalisation, and data. But Skåne not only educates and produces skilled workers, it also attracts them. Being part of a country famous for generous parental leave, low cost childcare, and a healthy work-life balance, the area appeals to many professionals with sought-after skills.
Innovation from a community of collaboration
Skåne is part of a country that's overall tech-savvy and, along with thoroughly adopting digitisation in the last few years, is highly ranked for innovation and business. Sweden was most recently named the top country on the 2021 EU Innovation Scoreboard and the 2020 Network Readiness Index. It was ranked number 2 on the 2020 WIPO Global Innovation Index, as well as the 2019 IMD World Talent Ranking and the Forbes's Best Countries for Business list of 2018.
The region itself has a rich history of invention and innovation. Both Bluetooth and the world's first portable phone were invented in Skåne.
Today, Skåne is rife with innovators in various tech industry sub-sectors like software development, hardware and network solutions, internet of things, artificial intelligence, and big data.
The area is also associated with cutting edge technology thanks to two new research facilities: the MAX IV in Lund, which analyses materials using the strongest X-ray light currently available, and the still-being-constructed European Spallation Source, which is also in Lund and will be the world's most powerful neutron source when it opens its doors to researchers in 2023.
As part of the Greater Copenhagen metropolitan region, as well as the Medicon Valley life science cluster, Skåne is within one of the most knowledge-intensive areas in all of the Nordic countries. That extensive expertise is harnessed for collaboration via Sweden's fostering of the quadruple helix model of innovation in public policy, which creates touch points between academia, industry, government, and civil society, thus enabling for efficient economic and social development.
"People [in Skåne] simply like facilitating joint success, rather than getting the upper hand," says Tadhg Ó Séaghdha, Head of Behavioural Psychology and Psychotherapy, NISAD, a global non-profit in the mental health sector and originally from the United Kingdom. "We like that business we have done has not been on crude, testosterone-led negotiations, but with a real feeling of working cooperatively."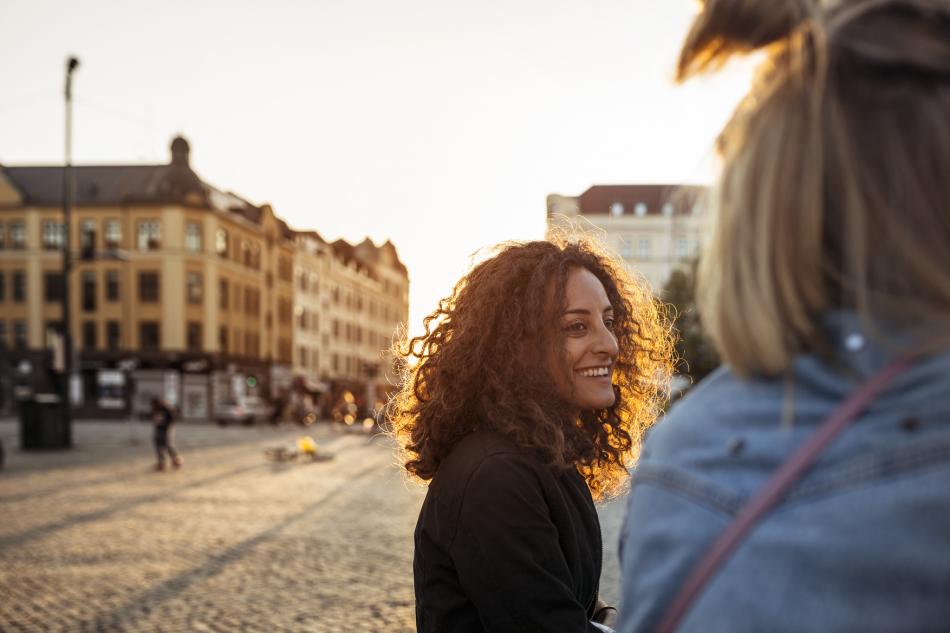 Skåne & Sweden by the numbers
Learn more about Skåne and Sweden by getting the facts and figures.