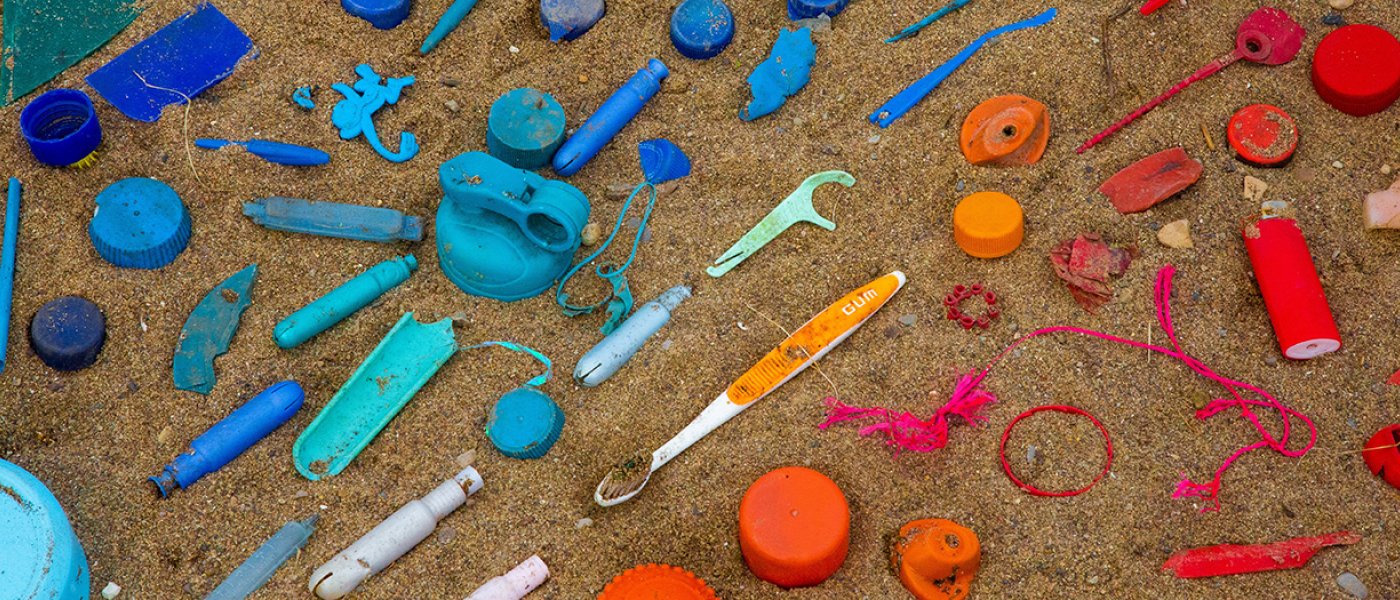 Microsoft establishment in Staffanstorp results in sustainable community projects
Two new community development projects focusing on sustainability have been initiated by Microsoft following their recent establishment in the municipality of Staffanstorp - with more sustainable initiatives on the horizon.
Waste identification testbed
This autumn, a new waste identification testbed was launched in Southern Sweden with the objective to accelerate the recycling of industrial waste. By using sensors and advanced robotics, the ability to identify and sort materials in industrial waste has been improved. The technology means it will become easier to reuse materials and consequently accelerate the transition to a circular economy. The overall objective is for the new innovations in waste management to be implemented and shared widely throughout the industry for a more sustainable future.
Holly Beale is Program Manager for Community Environmental Sustainability at Microsoft:
"Microsoft is committed to reducing waste and improving environmental sustainability in the Skåne region and throughout the world. Our objective is to help datacentre communities achieve their environmental goals and ambitions, and we believe this tech-led approach will help reduce the waste sent to landfills and lead to a more circular economy", she says.
Behind the waste identification initiative are the Southern Swedish organisations Mobile Heights, Innovation Skåne, Invest in Skåne, Norrvidinge and OP Teknik. The project is partly financed by a 45,000 USD grant from Microsoft Datacenter Community Development team's Community Environmental Sustainability programme. Read more about the waste identification testbed project on Mobile Heights' website.
Water challenge
Another recent initiative from Microsoft, in close collaboration with Innovation Skåne, Venture Cup and WIN Water, is an innovation challenge which aims to contribute with smart water solutions to a more sustainable food production.
"The goal of this challenge is to find innovative solutions to the real societal challenge, namely the lack of fresh water," says Marie Greco, Project Manager at Venture Cup.
Start-ups and innovators with 'scalable and innovative solutions for how to reduce or streamline water consumption in food production' were encouraged to participate in the competitions where three winners will be selected and awarded with a prize of 100,000 SEK each. The competition ran from 3 November 2020 to 1 March 2021. To learn more, please visit Venture Cup's newsroom.
Microsoft in Staffanstorp
The two community projects have been initiated by Microsoft following their decision to build a new data centre in Staffanstorp. Invest in Skåne helped facilitate its establishment by identifying a site and introducing the tech giant to relevant partners. After this, Invest in Skåne has acted as a mediator and advisor to Microsoft in helping them jump-start community development projects in Skåne.
"We were able to match-make Microsoft with Innovation Skåne to project manage the waste identification testbed initiative and introduce Microsoft to Mobile Heights who consequently led the consortium as project owners," says Martin Backlund, Business Developer at Invest in Skåne.
Martin Diamantoudis, Director for Investment Promotion at Invest in Skåne, adds:
"This is a great example how we cooperate with Innovation Skåne and Mobile Heights to boost the innovation strength in Skåne."
In addition to continuing to support Microsoft in identifying future sustainability projects in Skåne, Invest in Skåne is actively facilitating the process to find more common ground projects in Staffanstorp which meet the requirements from each party involved.
"The aim with these non-profit initiatives is for the local community to feel like they're getting something valuable out of the data centre establishment. It's basically Microsoft's way to give back to the community by being a good citizen," says Martin Backlund.
"We are currently working closely with Microsoft on a number of new and exciting community development projects in Skåne. Watch this space!"