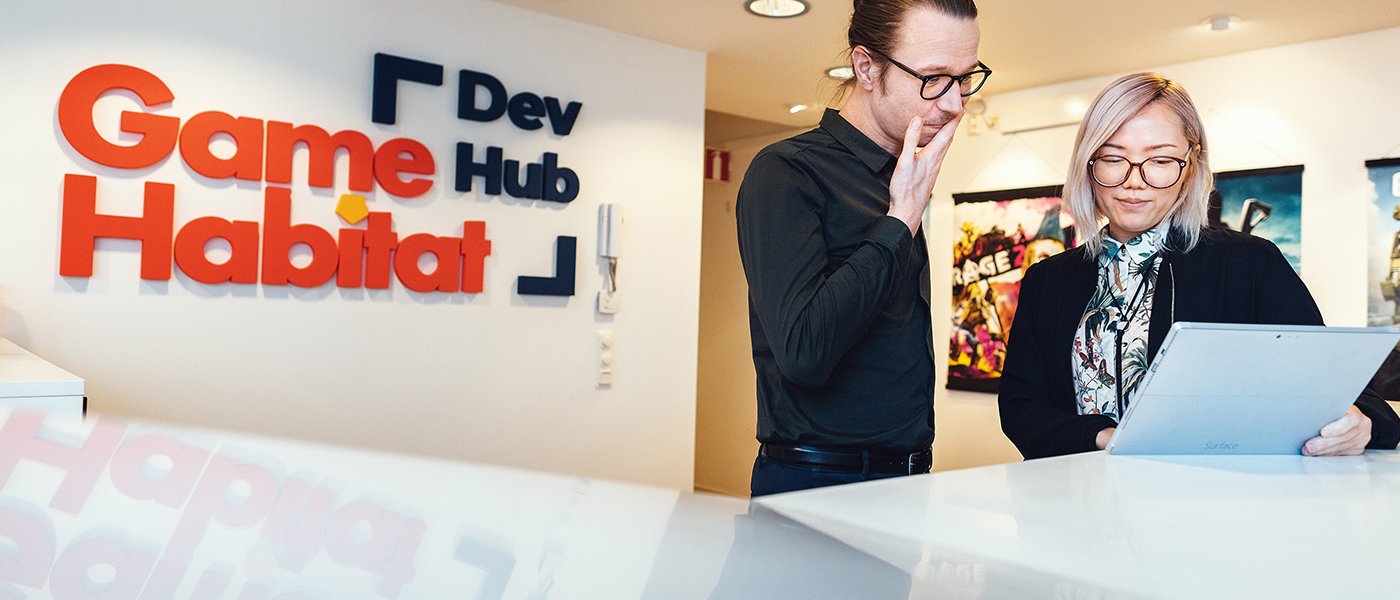 Tapping into Scandinavia's "Silicon Valley for gaming"
Successful game developer and entrepreneur, Flurin Jenal, talks to Invest in Skåne Business Developer, Olof Tedin, about testing out the thriving game scene in Southern Sweden – for free, courtesy of Invest in Skåne and Malmö's unique gaming cluster, Game Habitat.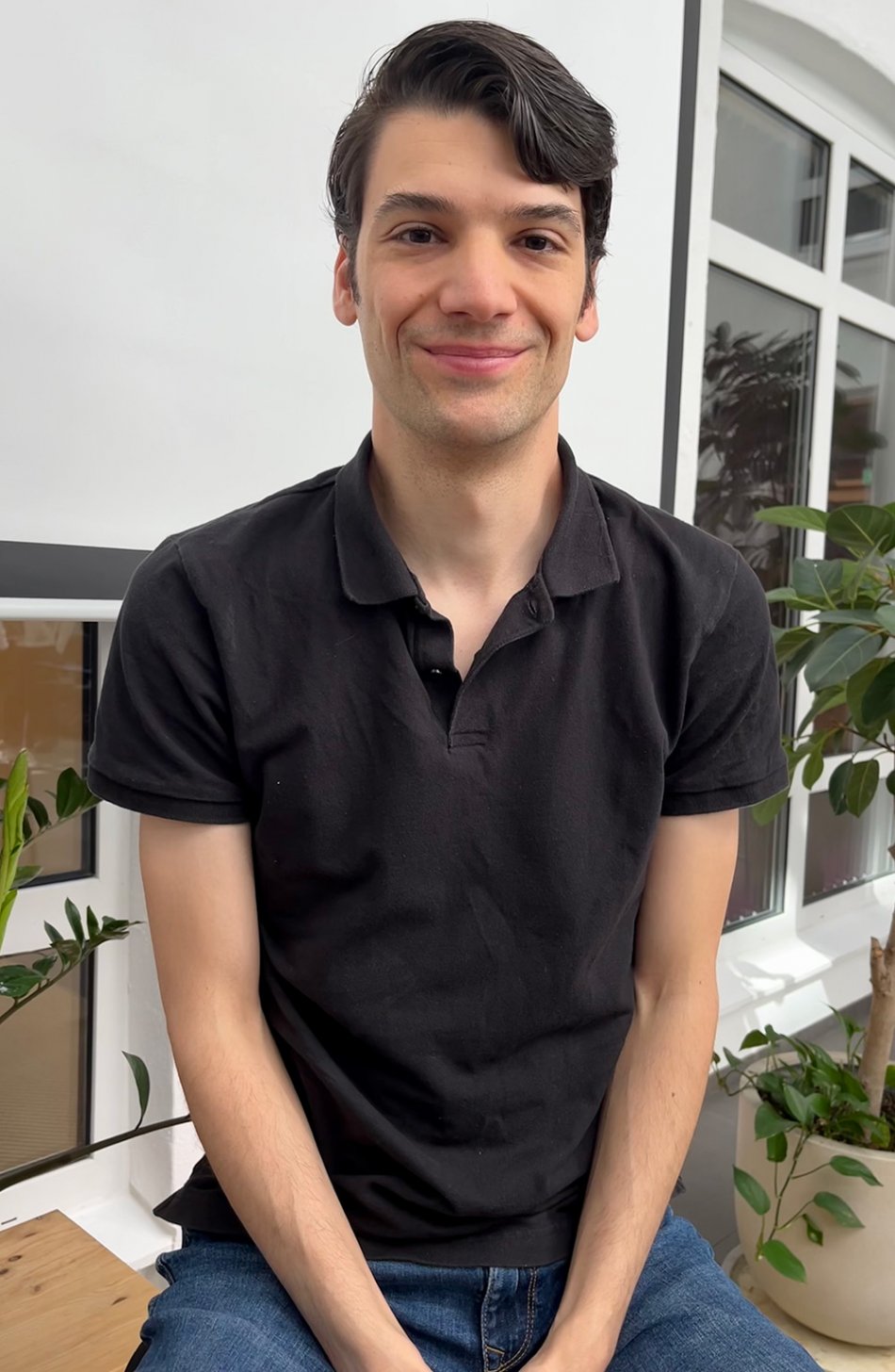 Who is Flurin Jenal?
Flurin Jenal, who once appeared Forbes magazine's 30 under 30 list, started building games when he was 11. After studying game design in Switzerland, he built his first gaming company, and embarked on an exciting start-up journey that, last year, resulted in the sale of his company shares to a big tech firm in the US.
Following the sale, and hungry for a new challenge, Flurin felt it was time to start a new life and a new company, and this is what brought him Malmö. He took up the offer of a free office for three months at GameDev Hub located at Game Habitat, which gave him access to the happening gaming ecosystem in the region. GameDev Hub also provided Flurin with opportunities to meet investors and collaborators, as well as grow his network and make connections with people he will stay in touch with now that his time in Malmö has come to an end.
What did you know about Southern Sweden or the Swedish games industry before you got in touch with Invest in Skåne?
I knew, roughly, that Scandinavia has always been very strong in gaming. Many world-leading gaming companies operate in Scandinavia, while in Switzerland, the ecosystem is very small. I knew that, for me, there was something to explore in Scandinavia. When I was first presented with the Skåne-specific picture I must admit I had no idea what Skåne was even if I was once in Malmö for the Nordic Game conference.
There is also a great game development scene in the rest of Europe, such as in Germany and of course in the US too, but I have to say that when I went to the Nordic Game Conference in Malmö, I actually met as many interesting people in this very small area as I did at other large fairs around the globe. At other conferences, you might have to walk around for hours to spot interesting people, while, at the Nordic conference, the quality is so dense and doing business is efficient.
I know that the Nordic Games conference alone is not Skåne but it is very representative of the environment here. There is a lot of density and a lot of quality in a very small space. So, anyway, this opportunity to come here to Dev Hub was presented and I checked the website, and I did not find any catch and went for it.
In connection to the office, can you explain a little bit of your own process and thoughts - when finding out about the offer?
When you presented it to me I thought it looked fantastic! I still remember the slides you showed… I remember a line "innovative companies look at Skåne…" And there were logos of not just any companies but logos of gaming companies. I was specifically looking for opportunities abroad, in places where innovative, leading gaming companies operate. And then after your presentation, I checked the website to find more details. I was looking for the catch but instead I found the nice pictures of the office and the infrastructure of Game Habitat and Dev Hub! But not only that, there's also the community here which is a huge benefit. If you are here, you will get connected and you can talk and maybe get meetings with people in the industry.
4 quick questions
Did you have to acquire your own furniture?
No.
Did you have full access to the building at all times?
Yes.
Can you speak to anyone at any time in the office?
Yes.
Do Game Habitat staff help you with anything that you need?
Yes!
At Invest in Skåne, we work with both local and international companies, and at Dev Hub, you can partake of the opportunities as a local-based company and as an international company. Can you describe your experience?
I have been here for three months and Invest in Skåne helped me with everything, including finding an apartment. The office is free, and they can help you set it up as you need. The basic value proposition is to come and meet or be with – in specifically my case, investors, and that has been super helpful.
What is your impression of the ecosystem here and what would you say surprised you the most?
The thing that struck me the most is the density as I said before – there are many great people in such a small space. Of course, the people are friendly, and Sweden is a nice country, but I think it is the density that stands out. It is kind of like a Silicon Valley for gaming!
I know you have visited other parts of Sweden as well, and in terms of the games industry, have you seen the same kind of opportunities as you find in Malmö anywhere else?
Not really. I visited Copenhagen and Stockholm but for private reasons so it's hard to compare it as a business hub.
Any other thoughts about your experience here as an international guest at Game Habitat?
I would recommend it to others if that's what you are asking!
Is there anything you would change?
No, but it will be very important to continue the relationships I have built up in the three months I have been here. Three months is a long time to meet many people, but it's by far too short to build something significant. Therefore, I'd really like to continue the relationships I have started to build here and turn my stay into the groundwork of something long-lasting. Establishing connections and relationships is an import part of the games industry.
What will you do next?
Well, my girlfriend is moving to London, so I guess I will be going to London too!
Contact me!
Are you interested to learn more about the game industry in Skåne? Please contact me.