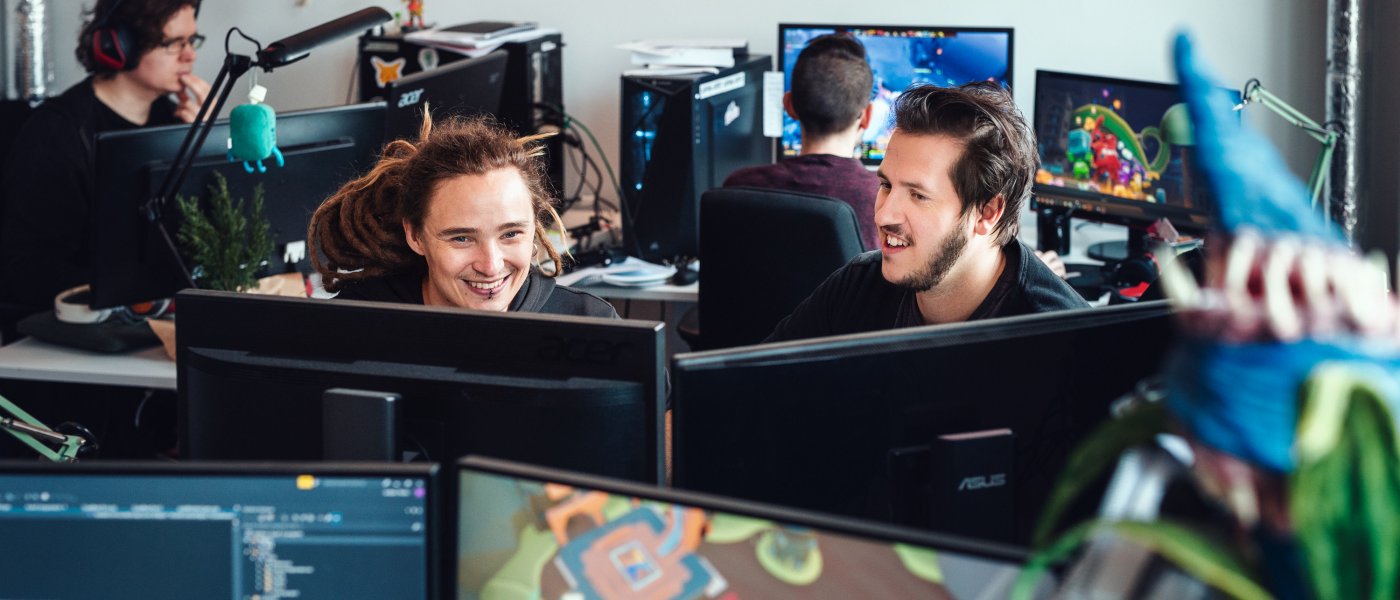 Try out the game industry in Skåne
Try out one of the most thriving game industries in the world and experience the laidback southern Sweden lifestyle for yourself. Free of charge. No strings attached. With extra topping.
Malmö's home to over 70 studios and game developer communities. That's 4.8 more game studios per capita than in London, or so says Business Insider. The southern gem, which is just a 20 minute train ride from Copenhagen, can boast of about 100 graduates per year from the world's top game developer schools – The Game Assembly. Nordic Game Conference, one of Europe's most influential conferences, is also hosted in Malmö.
A few big names that might ring a bell with you; Massive – Ubisoft, Tarsier Studios, King, IO Interactive, Paradox and Sharkmob; all have offices in Malmö – and most of them are actively recruiting and looking for collaborations, too.
Oh and also; we take it you've heard of Ubisoft's Open World Star Wars game? Well, that's a Malmö baby too.
Malmö isn't just an amazing gaming hub. It's also renowned for its life-work balance, laid back life style, international vibe and awesome (and often free) coffee.
Enough said. So what's the deal?